I was asked to create two illustration pieces for a magazine that focuses on environmental and ethical issues. The second issue centred around sustainability and the articles I provided illustrations for were centred around the topics of sustainable fashion and sustainable produce. 
The article on fashion offered lots of advice on the best ways to avoid fast fashion and the image I wanted to create was of someone seemingly getting dressed but also burying their head to ignore the fashion crisis. I provide some alternate options which had supporting quotes (which you can see below). The article on sustainable produce focused a lot on cultural differences and how the ability to shop for fair trade and organic produce is a privilege that is only afforded to primarily western culture. It wasn't trying to discourage shopping sustainably but just educating that we have a lot of power as buyers and we should exercise that power to make better choices.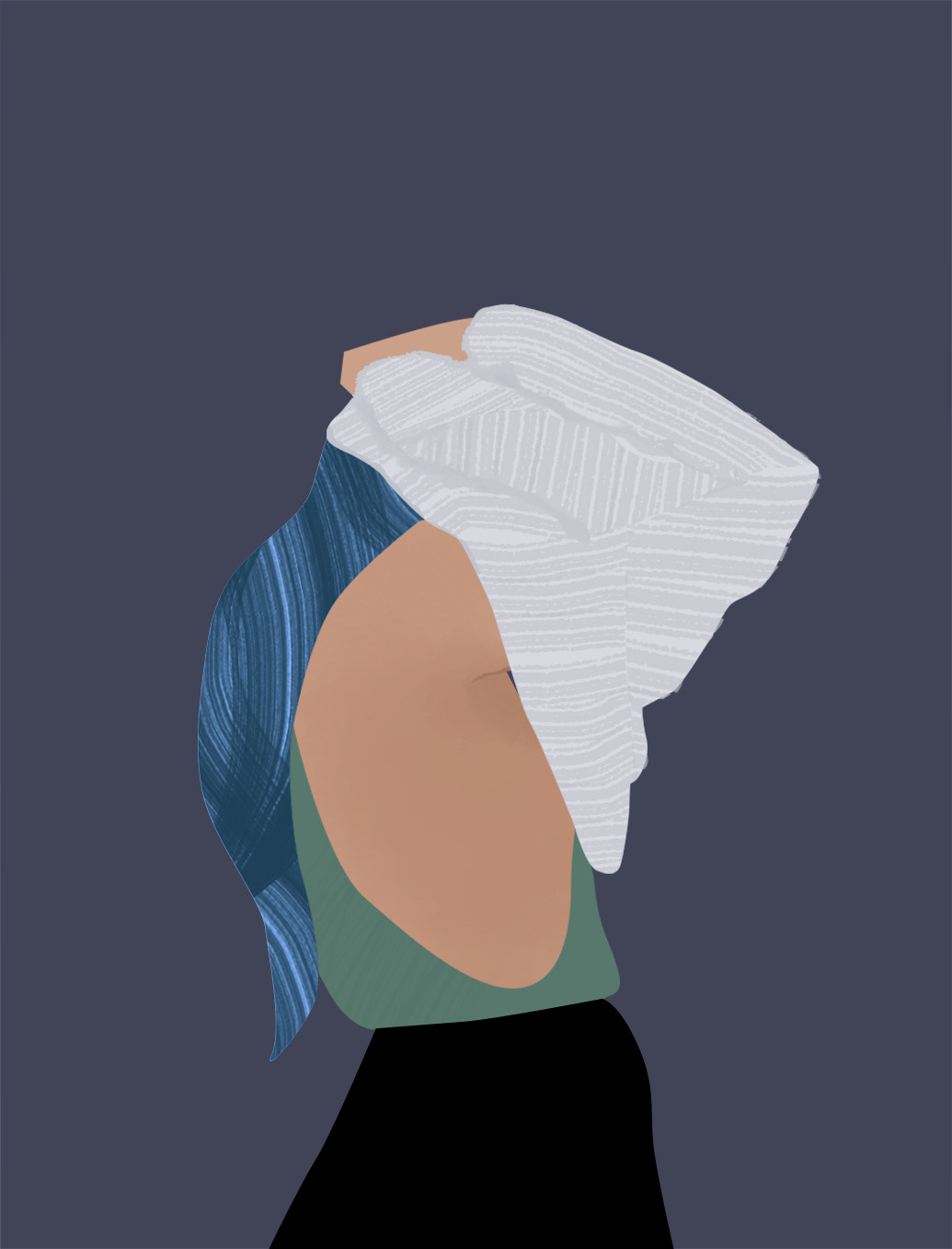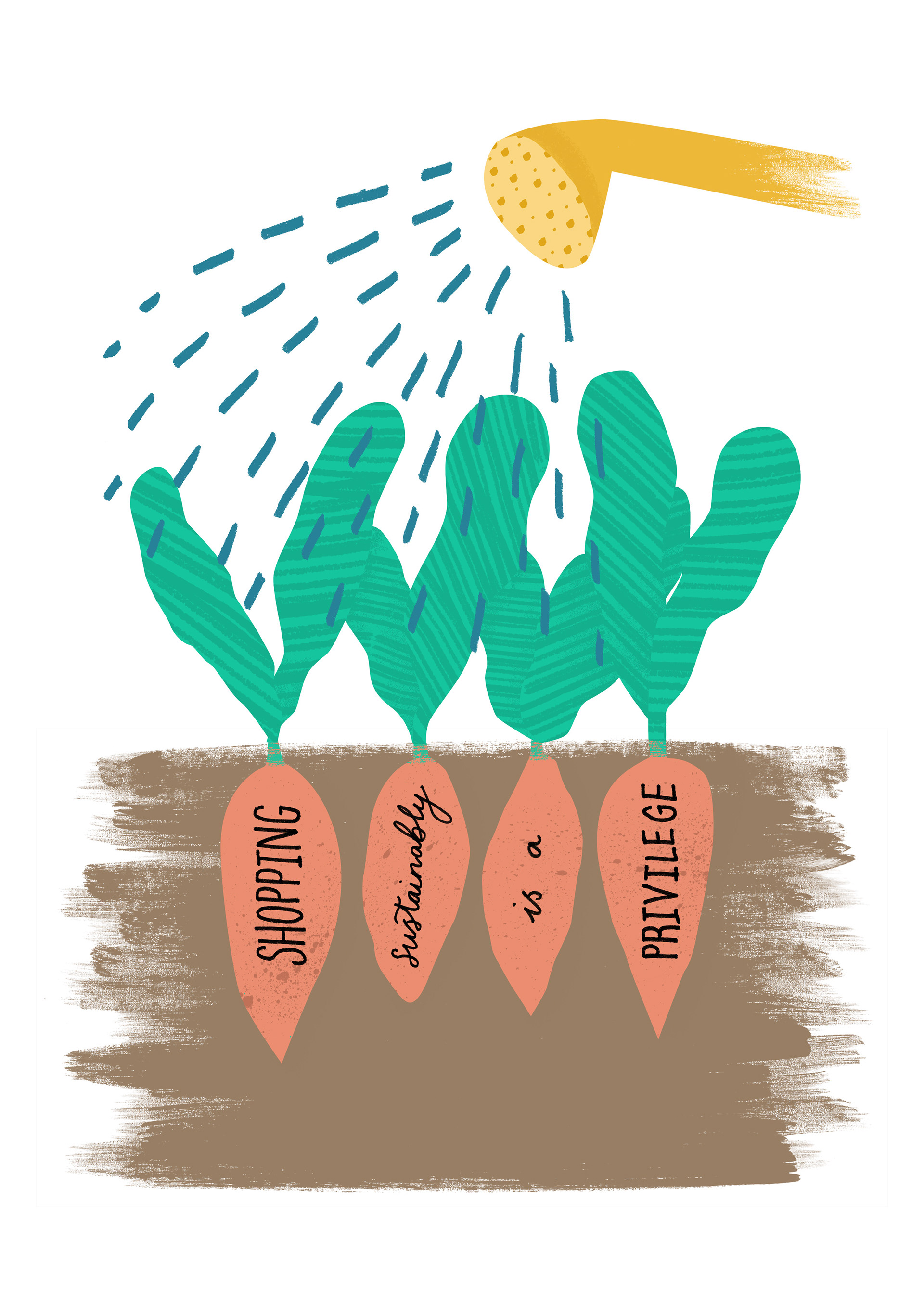 Below are a couple of alternatives I supplied to Bloom in Doom which had supporting text that I lettered and scanned in. The illustration was made in photoshop but evolved from sketched made by hand.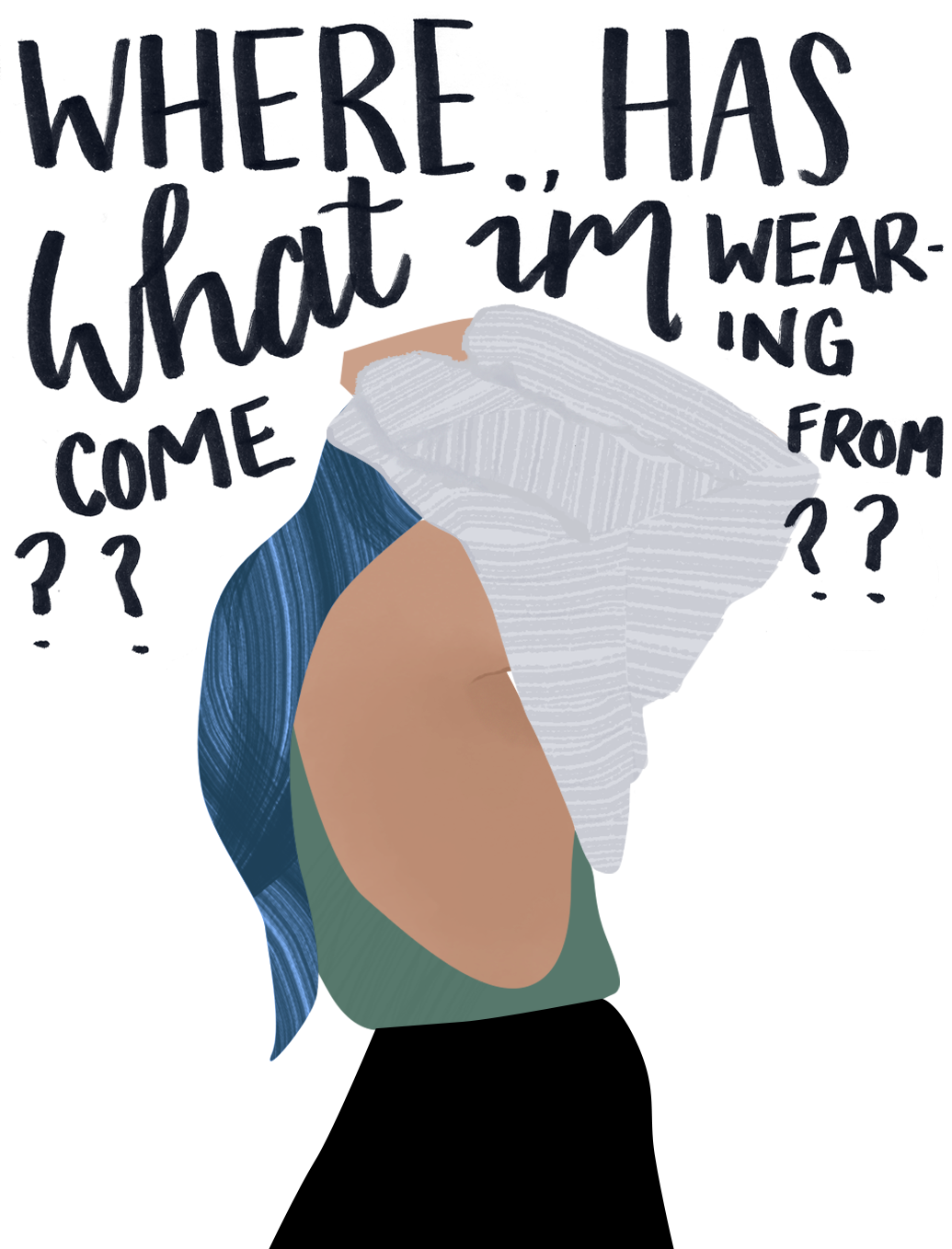 Below is an alternative colour palette I provided to the client as well as some of the original lettering and textures I made and scanned in. The illustration was made in photoshop but was created from sketches and textures I made by hand.